If you like to grill, try your hand at something different with this collection of vegetarian grill recipes.
Memorial Day weekend is upon us, it's the unofficial start of summer! This month I have shared with you everything you need to throw a fabulous summer bash.
Today, it's all about the grill, what's a summer party without delicious food on the grill. I am not a big meat eater and tend to cook a lot of veggies on the grill for my family. I have rounded up 10 Amazing Vegetarian Grill Recipes You Need to Try, take a look and add one of these to your menu this weekend.

10 Vegetarian Grill Recipes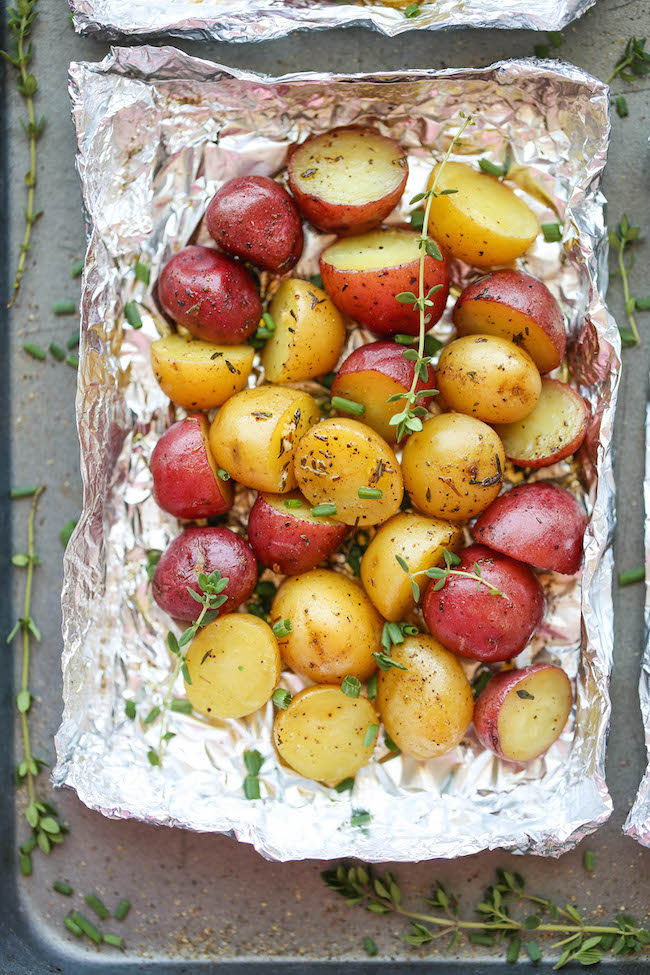 Easy Potatoes in Foil from Damn Delicious. Cooking potatoes in foil in a great way to wrap in flavor and steam vegetables all the way through.
Grilled Stuffed Peppers from Twingle Mommy. These peppers aren't just for inside, try this recipe on the grill to add to your summer barbeque.
Garlic Parmesan Grilled Potato Wedges from This Silly Girl's Life. Another potato recipe you will want to try. This is such an easy side to roast on the grill, try this recipe with parmesan for an indulgent side dish.
The Best Grilled Portobello Mushroom Burgers from Skinny Taste. Vegetarians and meat eaters a like will enjoy this mushroom burger. It has all the taste of a classic grilled burger plus the savoy bite of layers of vegetables.
Grilled Pizza from Cooking Classy. Pizza's on the grill are a fun way to allow everyone to create their own meal. This is a fun vegetarian grill recipe but you can also all meat toppings.
Homemade Black Bean Burgers from Cleverly Simple. A black bean burger is really filling and has a nice kick to it. This recipe is one to try.
Grilled Vegetable Quesadillas with Goat Cheese and Pesto from Domesticate Me. Quesadillas don't have to be made on a stove, using the grill is a fun way to add extra flavor and shake up the typical barbeque foods.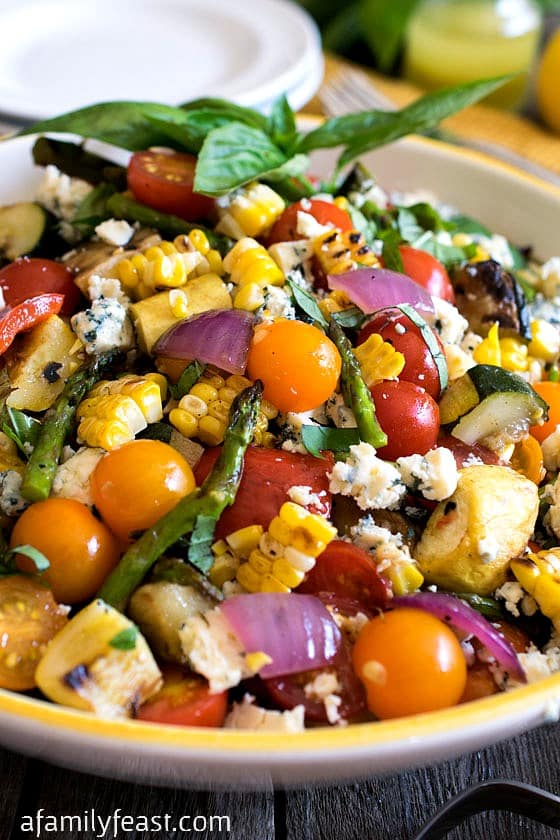 Grilled Summer Vegetable Salad from A Family Feast. Yes you can grill veggies and make them into a salad. The grill adds a delicious flavor and this recipe includes a terrific homemade dressing.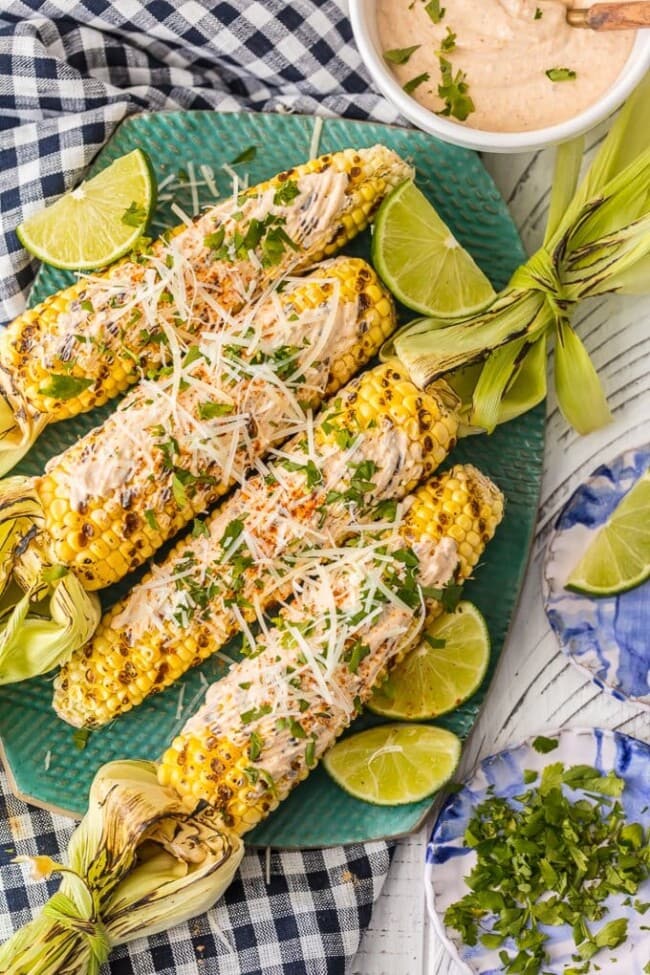 (Skinny) Mexican Grilled Corn from The Cookie Rookie. Grilled corn on the cob isn't new, but you may want to try this version with an extra spice and cheese.
Be sure to check out all the posts in the Summer Party Series and start planning your next party.
Thanks for visiting!