Cooler weather means new soup recipes. Take a look at this delicious collection.
This Christmas I'm doing homemade gifts for a few more people than I usually do. I just can't pass up all the great ideas out there.
Food and treats are always a fun gift, but did you know you can gift soup? Just add the dry ingredients to a jar and include the recipe for how to make it at home.
This is my absolute favorite; the combination of a mason jar, cute bowls and hearty soup is too good to pass up. Who wouldn't love this hearty and delicious gift.
Wild Mushroom Bean and Barley Soup Mix from Relish.com
I've given a version of this soup to my family members over the years and it is always well received. I've also made the soup regularly for my family and it's perfect on a cold day.
Vegetarian chili is hearty and delicious and can be easily gifted in a jar.
I love a warm bowl of warm hearty soup when the weather turns chilly. I've rounded up some great recipes along with a few of my absolute favorites. A few would look good in a mason jar, but most are best using fresh ingredients simmering in a pot. Enjoy!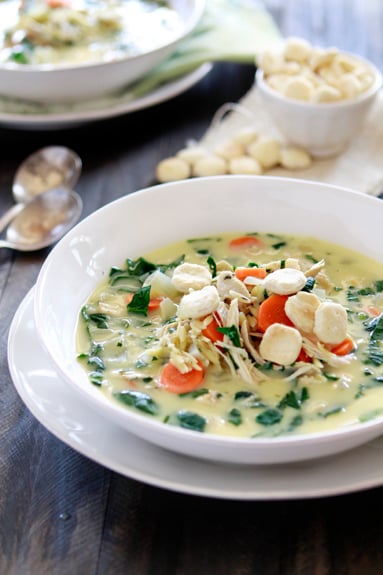 Lemon Chicken and Orzo Soup from Good Life Eats This is a great twist on a classic chicken soup, the orzo is a fun addition as is the lemon.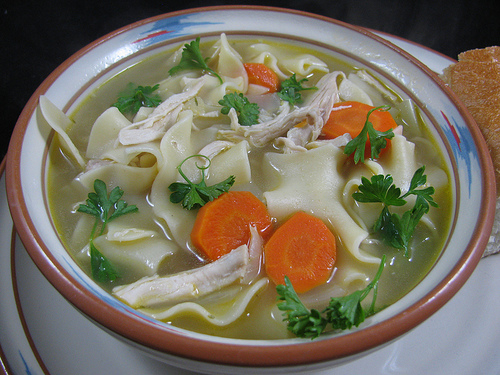 Easy Classic Chicken Noodle Soup from The Taste Place You can't go wrong with a classic chicken noodle soup, this hits the spot on a cold day when you need something warm and cozy.
Tomato Florentine Soup from Pink Parsley A hearty tomato based soup that almost feels like a chili.
Chicken Dumpling Soup from Natural Simple Living A dumpling is a classic comfort food. Combine them in a warm seasoned soup and you have a delicious recipe.
Italian Sausage Tortellini Soup from Two Peas and Their Pod The combination of tortellini and sausage makes this a filling meal and flavorful soup recipe.
Turkey Soup with Potato Dumplings from A Family Feast This soup recipe is a great way to use up Thanksgiving turkey leftovers.
Three Bean Vegetarian Chili from Happy Food Healthy Life served in a bread bowl is a fun and filling meal.
Creamy Tomato Soup from The Baker Upstairs It doesn't get much better than this classic. Try this recipe with a fun take on a grilled cheese sandwich.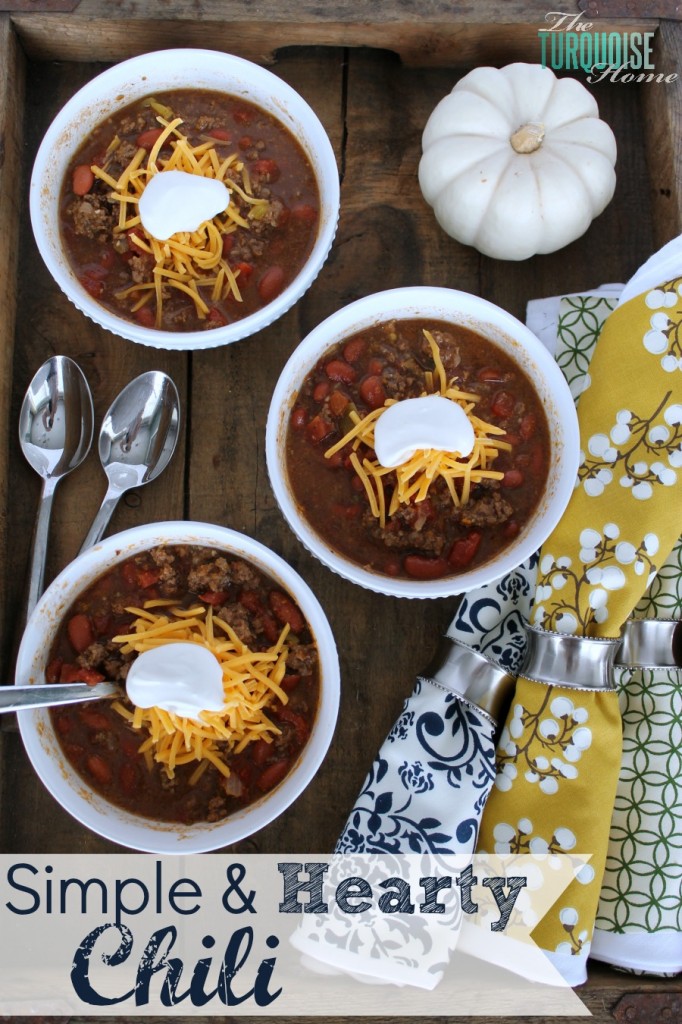 Simple and Hearty Chili from The Turquoise Home Classic beef chili makes a hearty meal.
Chicken Corn Chowder from Life in the Loft House a creamy soup base made with corn, chicken and bacon.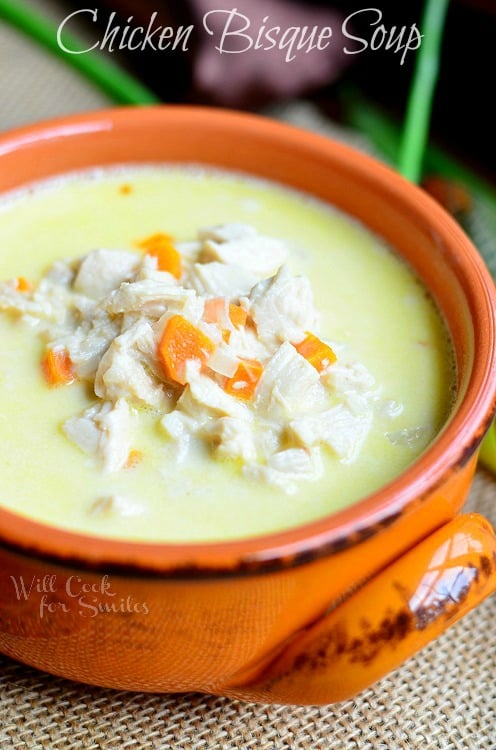 Chicken Bisque Soup from Will Cook for Smiles another creamy soup that tastes divine!
Cheesy Broccoli Potato Soup from Rachel Ray
Lentil and Black Bean Soup from Smells Like Home lentils and black beans make this vegetarian chili both hearty and healthy.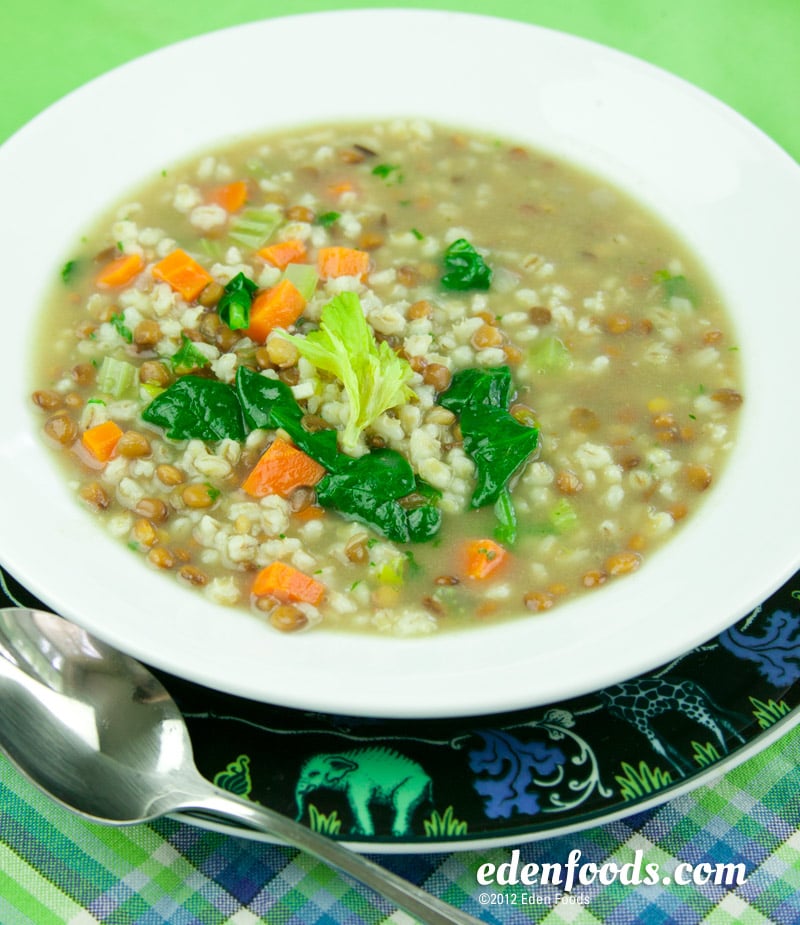 Barley Lentil Soup from Eden Organic barley is a wonderful option to add to a soup for taste and to make it extra filling.
Soup is definitely in my menu plan this week. What about you, what's your favorite soup?
Thanks for visiting!