Sydney is here today sharing a fabulous summer kids activity to beat summer boredom. Little Lady is finishing up Preschool next week and I'm already trying to figure out what we are going to do all summer. I will definitely be using Sydney's idea this year. Never hear "I'm bored" this summer with these 52 Days of Summer Kids Activity Cards.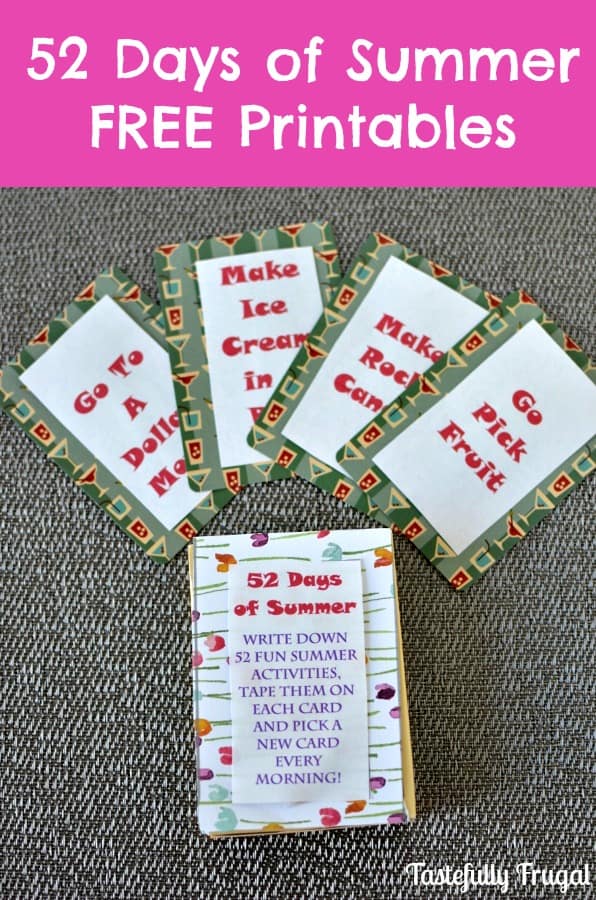 I made the mistake of not having activities planned out for snow days this winter and rainy days this spring. My boys got bored with painting and building forts after just a few days. I wasn't about to have that happen this summer.
I am also excited because this is the first summer that they are old enough where I can plan outings on a regular basis without worrying about interfering with multiple nap times.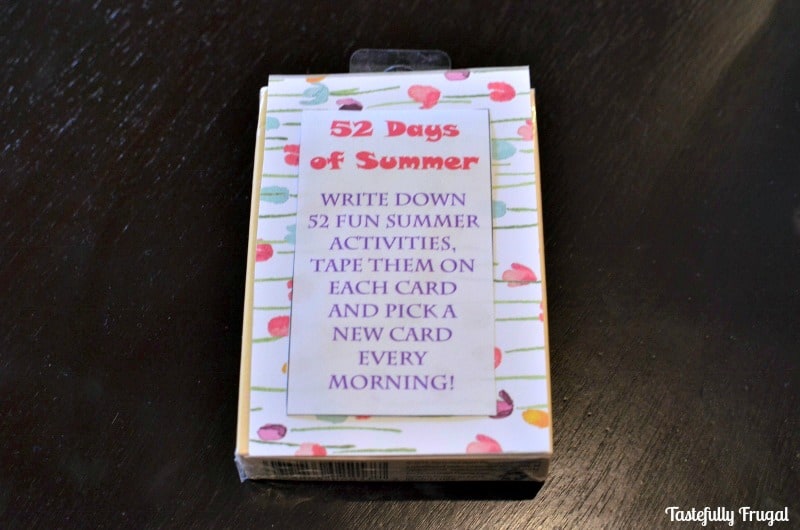 When I got decks of playing cards in my National Mom's Nite Out Party Pack I knew they would be perfect for my summer of no boredom.
I printed the covers and gave them out as favors to all the moms at the party. Because they all have kids of different ages I left the cards inside blank so they could add whatever activities they wanted.
Today I'm sharing with you all of the cards that I used (plus a few extra)! My boys are 2 and 3 so if you have older kids some of these activities might not be fun for them so I've also included a sheet of blank cards so you can create your own activities.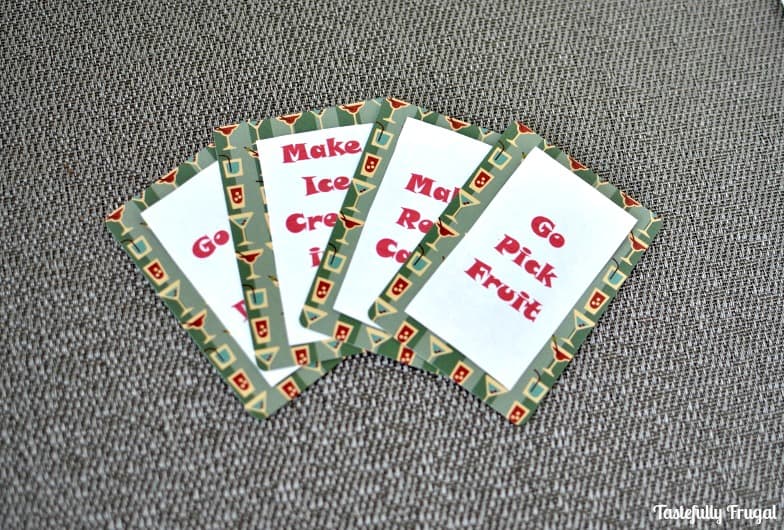 All you need is a pack of playing cards to create these summer activity cards, you can pick one up at the dollar store, some glue or tape and the activity cards you can print below (or make up your own).
Tape one activity on each card and then every morning let the kids pick a new activity for the day. Some of the things on the list are stay at home activities, like playing hopscotch or making rock candy, and others are things you can go do; like go to a dollar movie or go to a u-pick farm.
If you want to go through and pick the activities for the kids or give them a few choices every day (to make sure you have all the materials and/or time to do them) that's totally fine too; that's what I'll be doing too!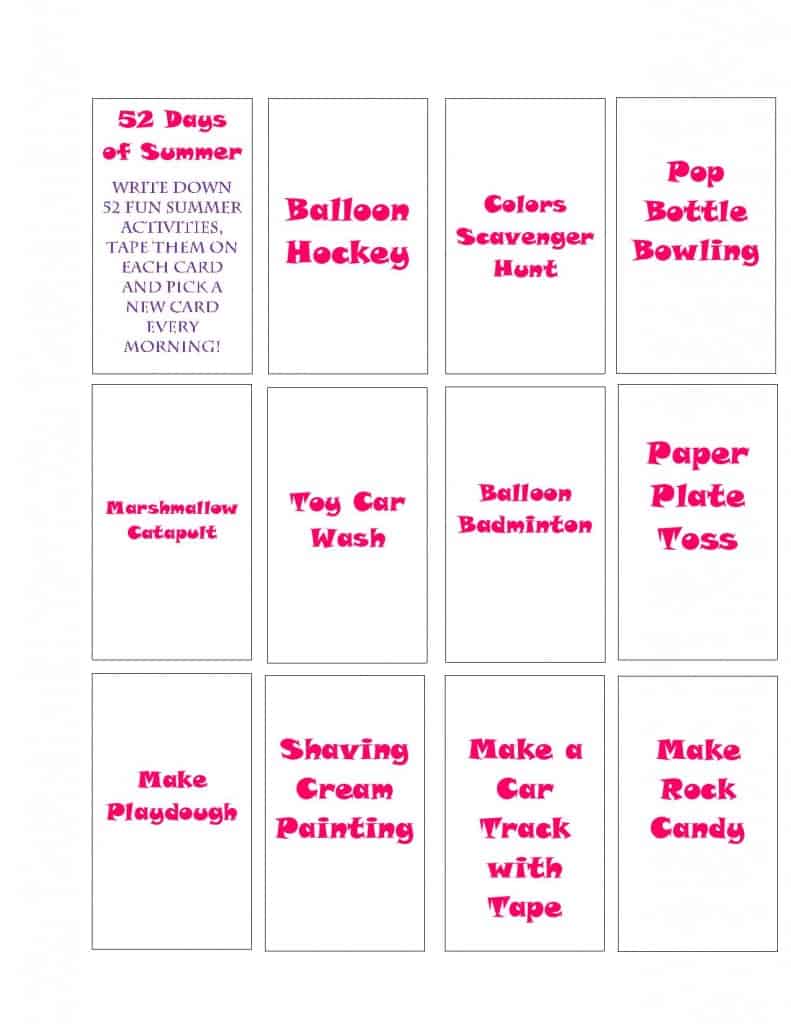 Click here to download your pack of activities.
For more fun summer ideas check out my 40 Free Summer Fun Activities.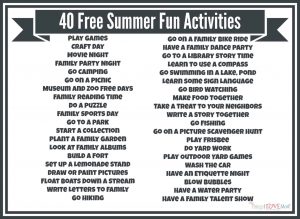 What are your favorite things to do with your kids in the summer?
To check out what we're doing this summer follow me over on Facebook and Instagram.
Thanks for sharing these 52 Days of Summer Kids Activity Cards Sydney!
If you're looking for more fun things to try with kids, check out this printable list of 106 kids activities for summer break.
Thanks for visiting