I love to celebrate holidays with my daughter and use the time leading up to them to teach her about these special days. Today we're talking about St. Patrick's day crafts for kids and lots more!
For some kids, and adults, St. Patrick's day is all about green beer and leprechauns. But a little research shows how much more there is to this holiday. Last year I had the opportunity to lead our children's time at church and talk about St. Patrick. I am using what I learned then in hopes of getting a couple of key points across to my 3-year-old before we move on to fun crafts and green food.
St. Patrick was not Irish, he was kidnapped and made a slave in Ireland. After he escaped he went back to Ireland to teach the Irish about God.
He used the shamrock, a 3 leaf clover, to teach people about the Father Son and Holy Spirit.
As she gets older we can go more into depth, but for now I would love for her just to learn these simple facts.
Now on to the crafty yummy part of this holiday. Take a look at the crafts and foods I've rounded up that little ones can help with and enjoy.
5 St. Patrick's Day crafts for kids
Loopy Rainbow from One Artsy Mama – a great way to work on colors and sorting.
Bell pepper shamrocks from Learn Play Imagine – painting with food is always a big hit.
Thumb print shamrocks from Inner Child Fun – more paint. My daughter loves to get her hands dirty, and these projects are so cute.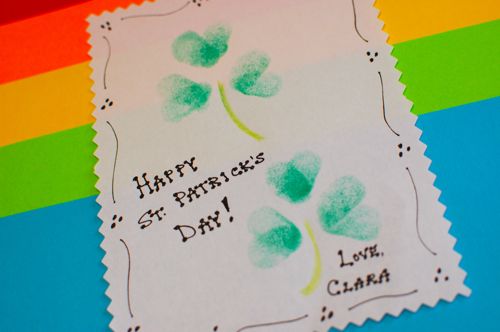 Pot of Gold Handprint Craft from B-inspired Mama – more paint, and rainbow paint at that!
Beaded shamrock from Naturally Educational – my daughter loves to string beads, this is right up her alley. We could work on patterns with the beads as well.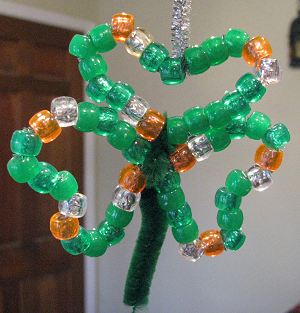 Take a look at more Dollar Tree St. Patrick's day crafts and home décor ideas.
3 themed foods kids will love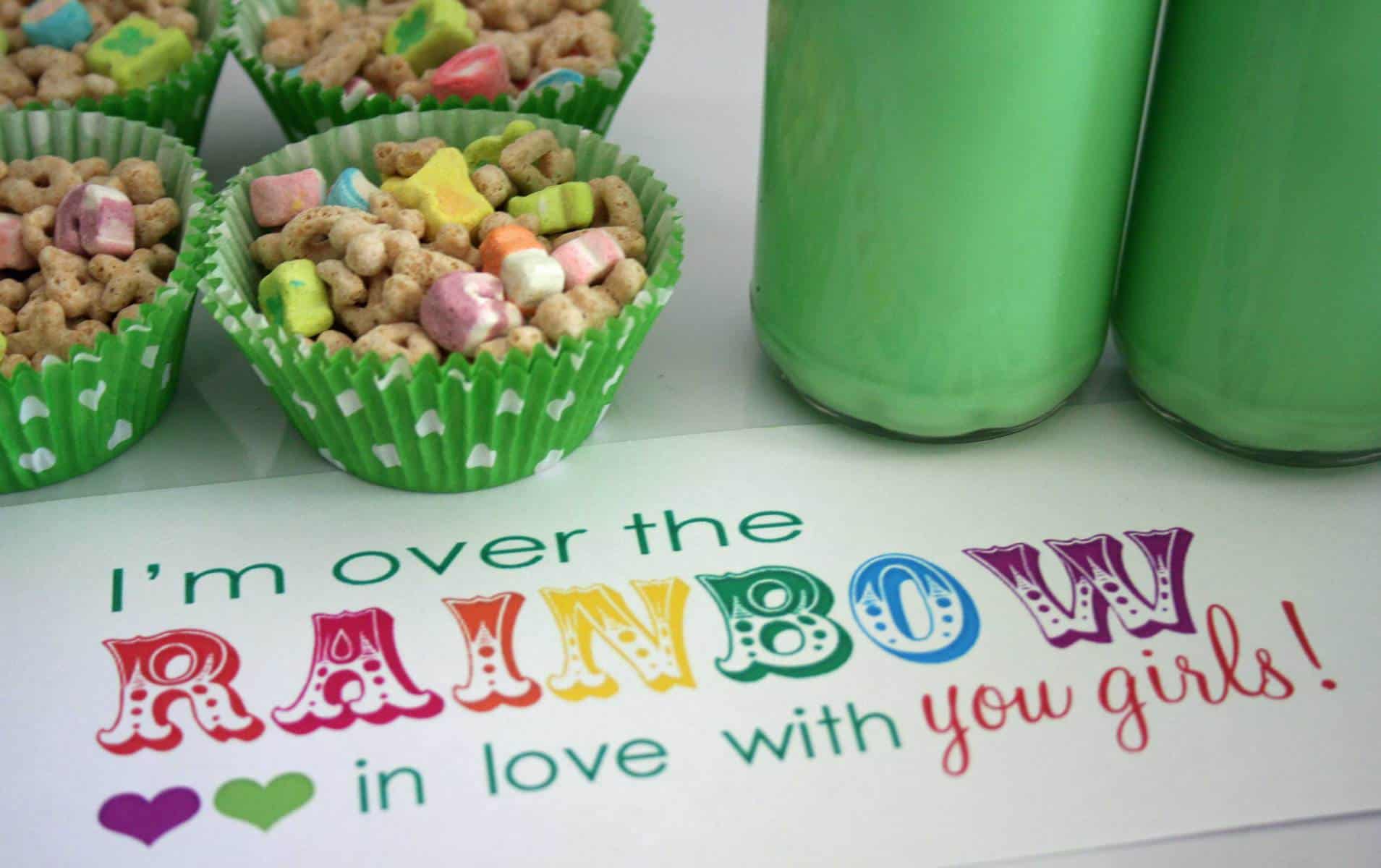 A Lucky Breakfast from Thoughtfully Simple – how fun would it be to wake up to green milk and Lucky Charms? Green and White Chocolate Covered Pretzels from Love from the Oven – a simple snack, but one my daughter will enjoy creating.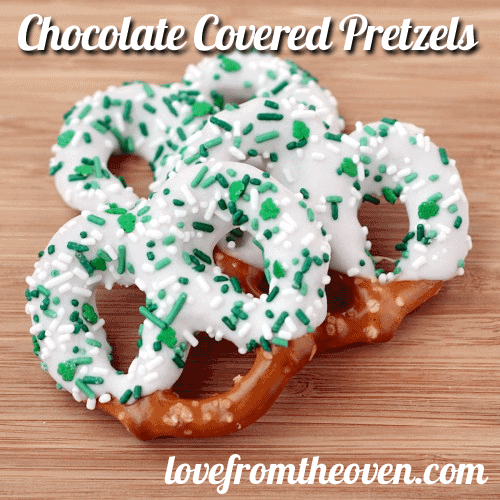 Rainbow Fruit Tray from Jam Hands – like the rainbow craft this snack is a fun and healthy way to sort colors. We can have a little fun at the grocery store by having my daughter help pick out the right colored foods for this rainbow.
How do you celebrate St. Patrick's Day with your kids?
Like this post? I'd love for you to Pin it.
Thanks for visiting!
St. Patrick's Day rainbow finger paint kids craft