I'm a big coffee drinker, not only for the morning pick me up, but the flavor and peacefulness of drinking a warm cup in my PJ's each morning. I prefer to make good coffee at home rather than pay big bucks for something sweet at a coffee shop. Last year we got a Keurig 2.0 and were really excited about it. We found a way to use our own grounds and make ok coffee, but to get a really good cup you have to buy the overpriced pods. Even worse, they are not recyclable. So we are back to brewing a pot of delicious coffee each morning and we save our k-cups for an afternoon treat or a morning when we're in a rush.
Even with this routine we still have plenty of k-cups that I just can't bring myself to throw away. I've found some great ways to upcycle and get more life our of k-cups. Take a look at these fabulous crafts using k-cups.
Recycled K-cup patio lights from Today's Creative Life
K-Cup Advent Calendar from Teach Mama
K-Cup recycling seed starters from Fresh Eggs Daily
Recycled K-cup snowman hat ornaments from Pitter and Glink
K-cup bug abservatory from Entirelly Smitten
K-cup bubble wand from Your Modern Dad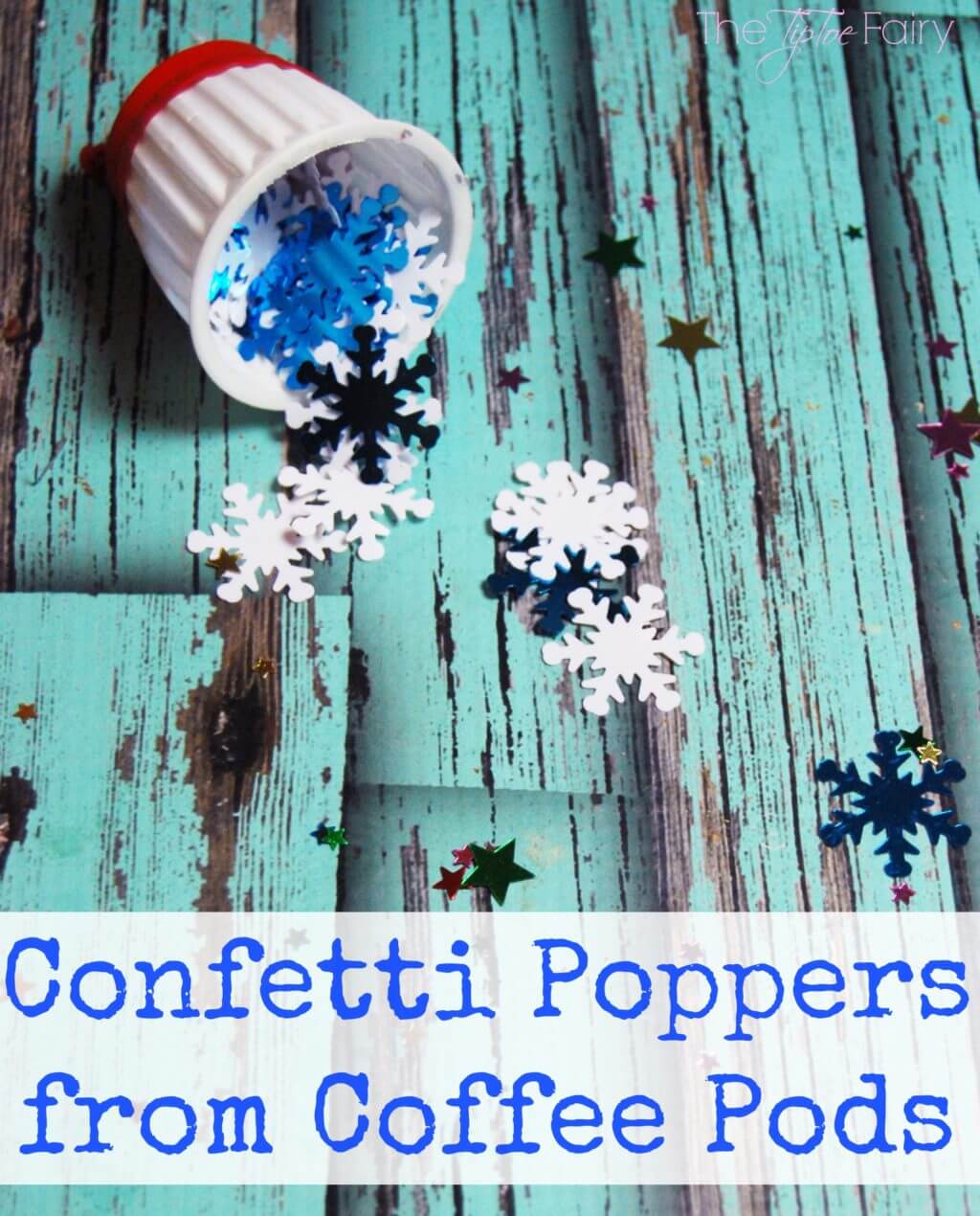 Confetti poppers from coffee pods from The Tiptoe Fairy
Marquee Lights from The Kim Six Fix
I am loving all these creative ideas! Are you a coffee drinker? Tell me, do you use k-cups or stick to the good old coffee pot? Have you ever upcycled a k-cup? Tell me your story.
Thanks for visiting!