Last week I shared a picture of my very bare stair landing. This is the stair landing between my first and second floors. It's visible from almost everywhere on my first floor and really needs some love. I've had this thought since we moved in a year ago but have been at a loss for what to do. The ceiling is really high and I'm just not up for painting the whole thing. The window brings in a ton of light throughout the day so I want to keep the area bright and not cover up the window too much.
This summer I'm getting something done in this little area, and I'm starting with inspiration from some of my favorite bloggers. I'm thinking pretty (painted) curtains along with wood wall art and family photos.
Take a look at my stair landing inspiration.
Be sure to click through to the original posts to Pin and view the full tutorials.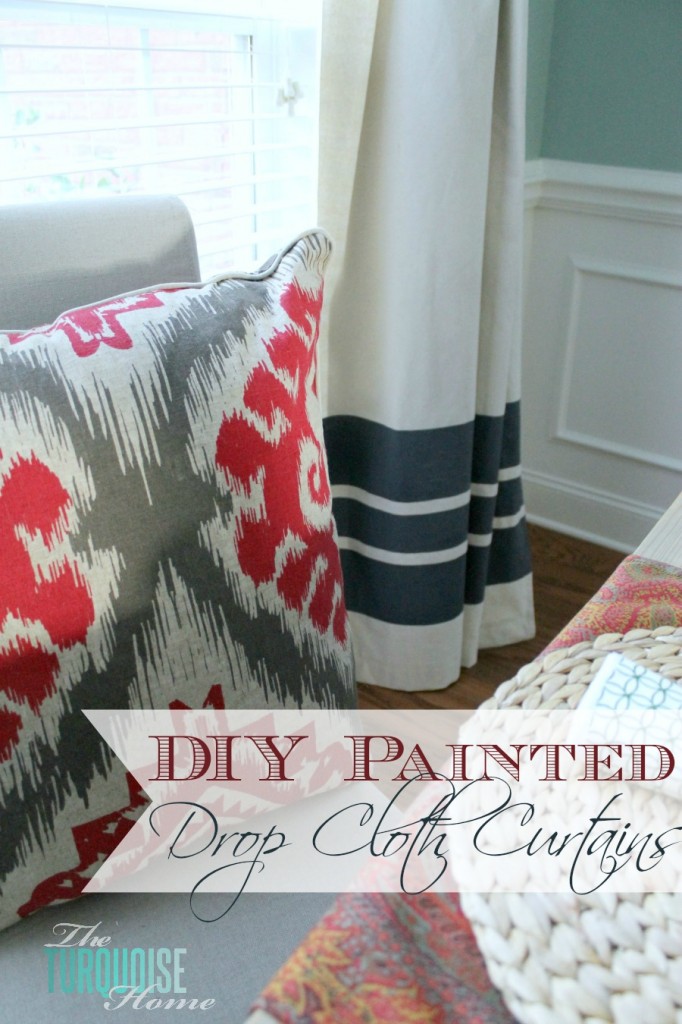 I love the idea (and price) of painted curtains. There are so many ways to customize the design and colors. Love these drop cloth curtains from The Turquoise Home
I'm kind of in LOVE with wooden arrows right now, arrows of all kinds. Little chevrons to big statement pieces are a fun way to add interest to a wall.
This Hallway Makeover from Houseologie is stunning! She really brightened up her space and that arrow is such a statement piece.
These DIY Wooden Arrows from Little Brick House add the perfect accent to her living room. Love the old wood.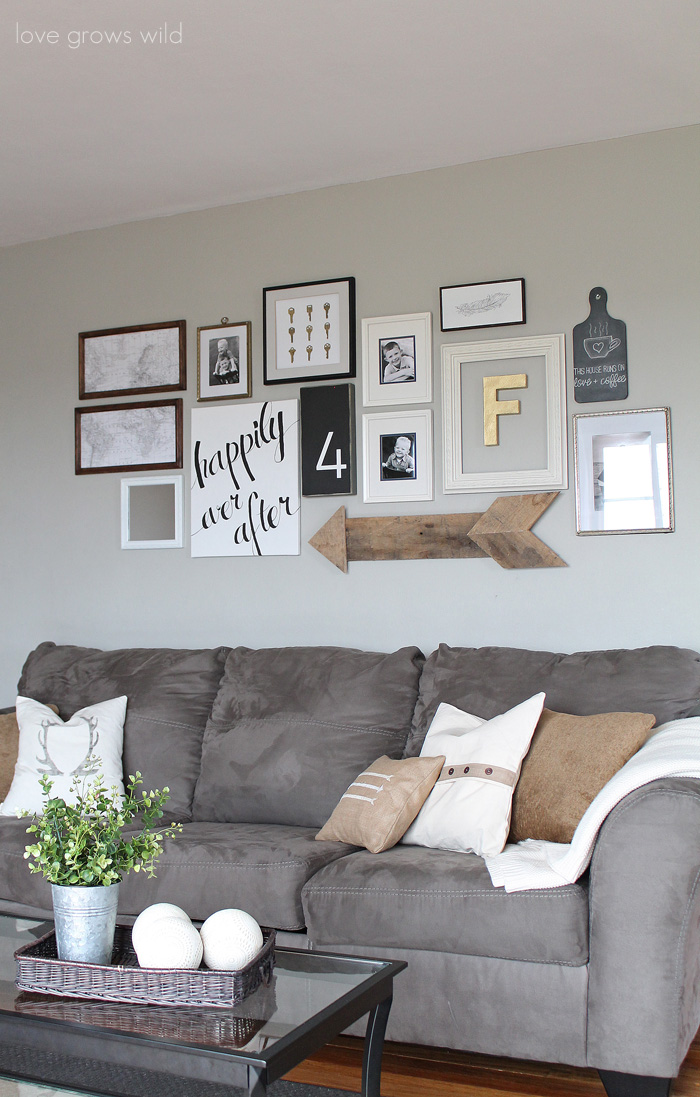 I really like this whole gallery wall from Love Grows Wild, especially the pallet wood arrow.
Now I need to take this inspiration and do something with it! I am determined to make some decisions and fill my bare little space before fall. I'll be sharing some projects with you soon.
Thanks for visiting!