This past week I have been in search of the perfect card packaging. I typically wrap my cards and paper goodies in clear plastic bags or tissue and include a business card and/or promo item. Next week I am shipping out 100 cards to be included in the October Indie Gift Box. If you have not heard of this check them out. You have the opportunity to buy a box each month containing a variety of handmade items. Each month has a theme but the items are a surprise. I am so excited to be a part of this and I feel my packaging should be special. I want my cards to be protected but also to have something extra to make them stand out, maybe to get a couple ooos and ahhhs :)
These are a few that caught my eye on Pinterest this week.
Cute button packages from The Paper Package. This would be great for a set of note cards, or a gift set of cards.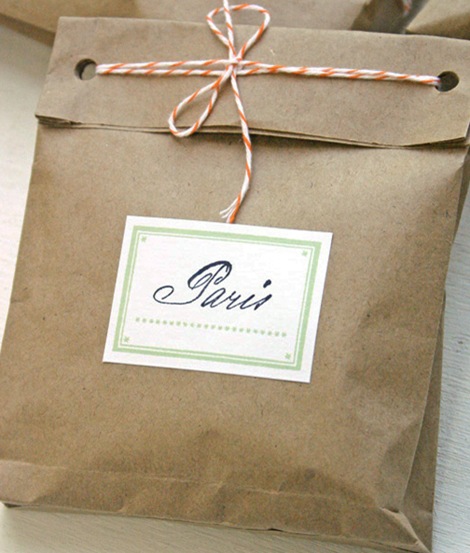 Bitty Bags with pretty twine and a label featured on Everything Etsy. I could add my own holes and twine and print a logo and name on a sticker.
Cute thank you cards wrapped in twine with a simple tag from Fab.com. I love how these cards are wrapped in plastic then tied together. So I get to protect my items and wrap them, love them.
Beautiful winter snow cards wrapped in a simple piece of stretchy cord with a tag. These are sold out but from a great shop on Etsy; Juniper Berry.Love the little extra touch.
Natural looking packaging, so simple and elegant, featured on Go 4 Pro Photos. I just love this whole look, a piece of this, maybe the distressed paper, would be so pretty.
Not sure what I will do yet, but it will have to happen soon; I am shipping the cards next week!
Do you have a handmade business? How do you package your items? Or if you like to buy handmade, what do you like to see?
Thanks for visiting.
♥ Sarah